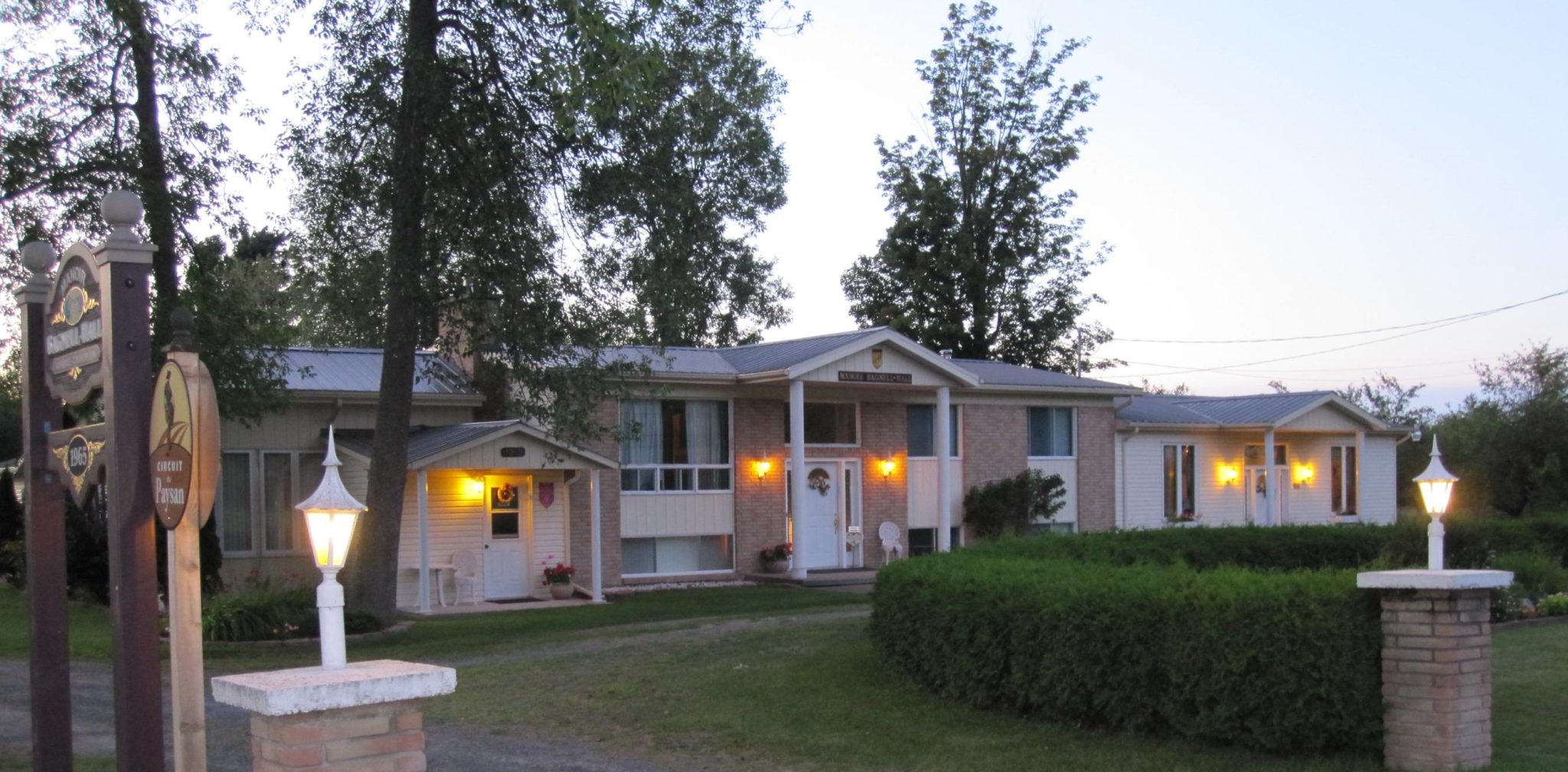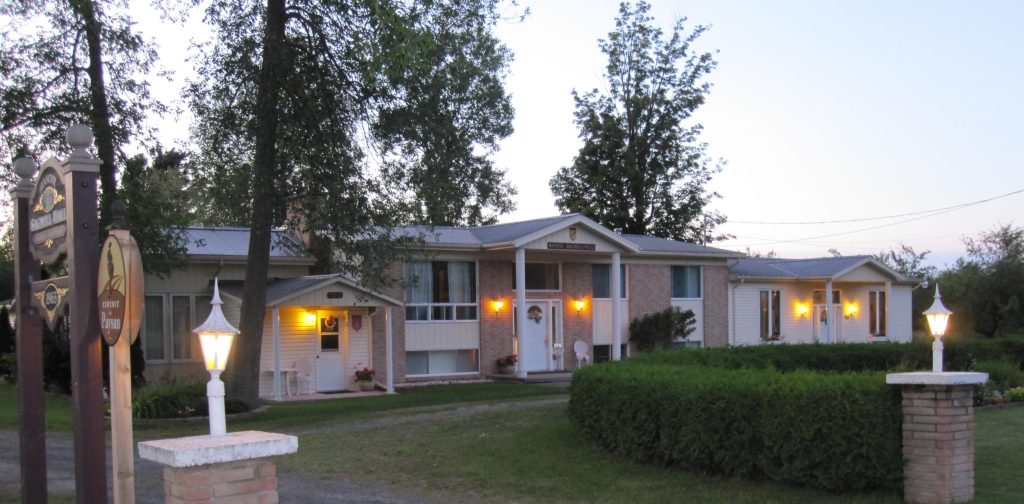 Average duration of activity: Minimum stay: 2 nights, possibility for several months rental
Country lodging at its best in a unique three building complex.
The 8 private units are tastefully decorated & practical, equipped to meet your needs but also mindful of your comfort.
Exterior entrance, private bathroom, mini-fridge, cable TV. Several suites with kitchenette. Many rooms have several beds to accommodate larger families or groups. Ideal location to hold group activities / family gatherings, church retreats, sports event etc.
Large conference room for events with kitchen, bathrooms, fireplace, eating area.
Enjoy the large grounds where you can walk, explore, sit by a blazing campfire and where your children can play safely on the varied play equipment. Playground, inground swimming pool, firepit. WIFI access.
Experience it all for yourself while enjoying the pleasures of nature with lots of blue sky and fresh air!
Rooms and suites available
Group activities
Conference room with kitchen
Large grounds
Children playground
Inground pool
Wi-Fi access